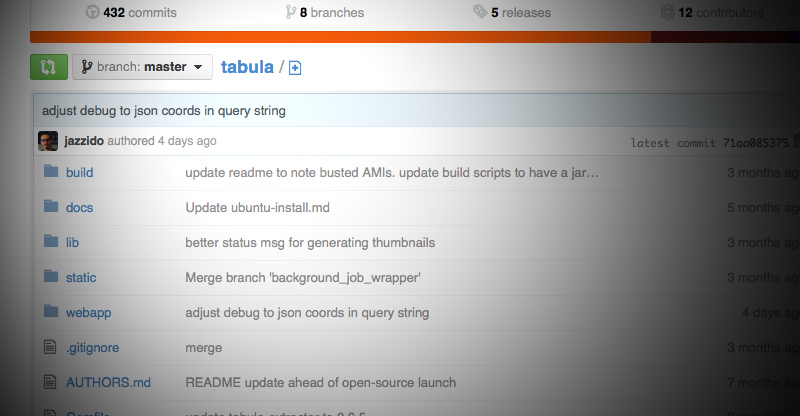 OpenNews Code and projects
OpenNews supports developers inside and outside of newsrooms in creating code that helps journalism thrive on the open web. We believe that the code being written in news transforms not only the industry, but the web itself.
Projects by the Knight-Mozilla Fellows
Our Fellows spend ten months hacking in some of the best newsrooms in the world, following their passions and creating compelling open-source projects. Here are just a few of the many things they've developed:
Code from Code Sprints
We developed Code Sprints to help create some of the small, simple tools that can have a big impact in newsrooms.
Our Code Sprint projects include:
We'd love to develop more Code Sprints. Learn more about the program and apply.
Code from Hack Days
We've sponsored more than 40 hack days around the world where journalists and developers have worked with data from censuses, elections, campaign finance, and more.
Some projects that got their start at hack days include:
Code Convenings
Starting in 2014, OpenNews plans to gather groups of journalism developers and open-source contributors to collaborate on shared codebases and libraries so that we can stop continually reinventing the wheel on needed infrastructure, like election parsers, opsec, visualizations, and more. We'll have more information soon and look forward to this new way to create code that will help news organizations.