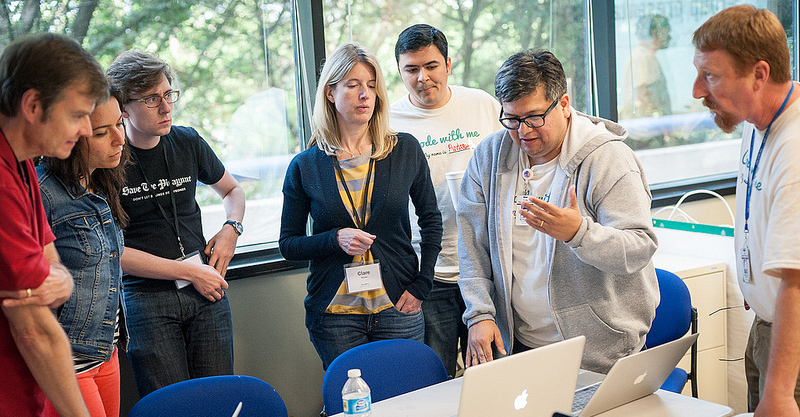 Get Involved with OpenNews
OpenNews is about growing the community around open source code in journalism. No matter how you got interested in jouralism code, we're here to help you connect, build, and lead that community. Join us.
Connect
Are you just starting out in the journalism code community? Still trying to figure out what this is all about? We have plenty of ways for you to learn more–and get connected with–OpenNews and the work of the journalism code community around the world.
Build
If you're already excited about open data and journalism development, now's the time to increase your involvement in this amazing, inviting community. How?
Host a hack day: we're looking for partners to host local hack days. Organizing an event is a great way to deepen your involvement with your local community, and when you share back what you've learned and built at your hack day, you help improve hack days for the entire journalism code community.
Write for Source: you're already involved in journalism development, so tell the rest of the community what you've created. We're here to help you document and share that work.
Make that idea a reality: do you have a small project you've been meaning to finish? An idea from a hack day that needs a little extra attention to get to beta? Apply for a Code Sprint grant to help push that project over the finish line.
Lead
As this community continues to grow, we're here to support you in becoming a leader not only within a news organization, but in this international community.