OpenNews connects a network of developers, designers, journalists, and editors to collaborate on open technologies and processes within journalism.
Introducing SRCCON:WORK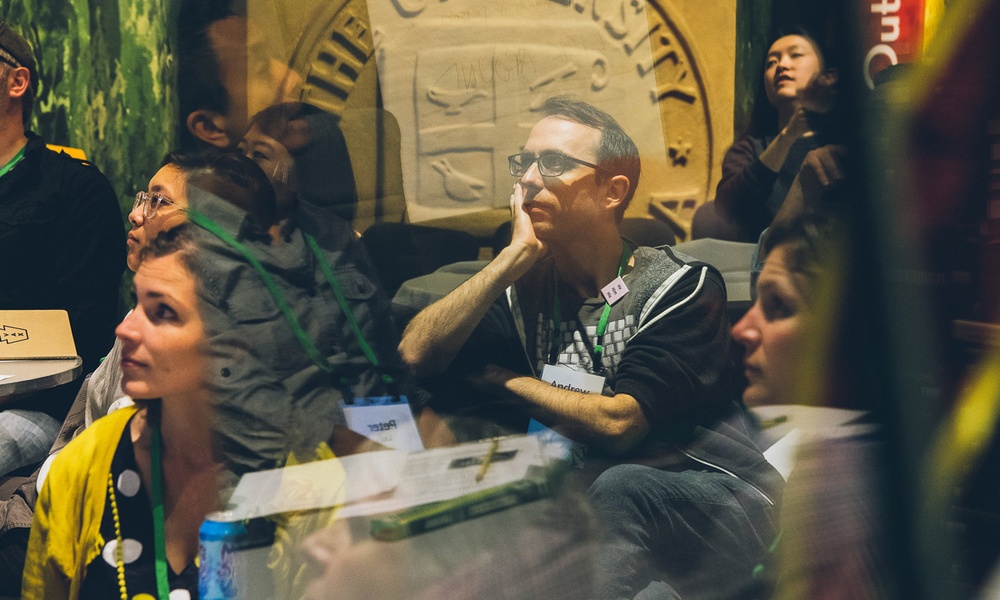 We know that if we're going to transform newsroom code and culture, we need to invest in the people who do the work. This December, we're hosting SRCCON:WORK as a chance to dig more deeply into how we create teams that take care of each other, represent our readers, and give our communities the coverage they deserve. Join us.
What We Believe
We believe a diverse community of peers working, learning, and solving problems together can create the stronger, more representative ecosystem that journalism needs to thrive. Through events for newsroom coders and journalists and a wide range of community and project support programs, we enable collaboration across organizations. Learn more about what we do or find out how you can get involved.
From the OpenNews Blog
Read more at the OpenNews Blog.
The latest from the OpenNews team
Read all our news in our OpenNews blog