OpenNews is a joint project of Mozilla and the Knight Foundation that supports the growing community of news developers, designers, and data reporters helping journalism thrive on the open web.
SRCCON heads to Portland, Oregon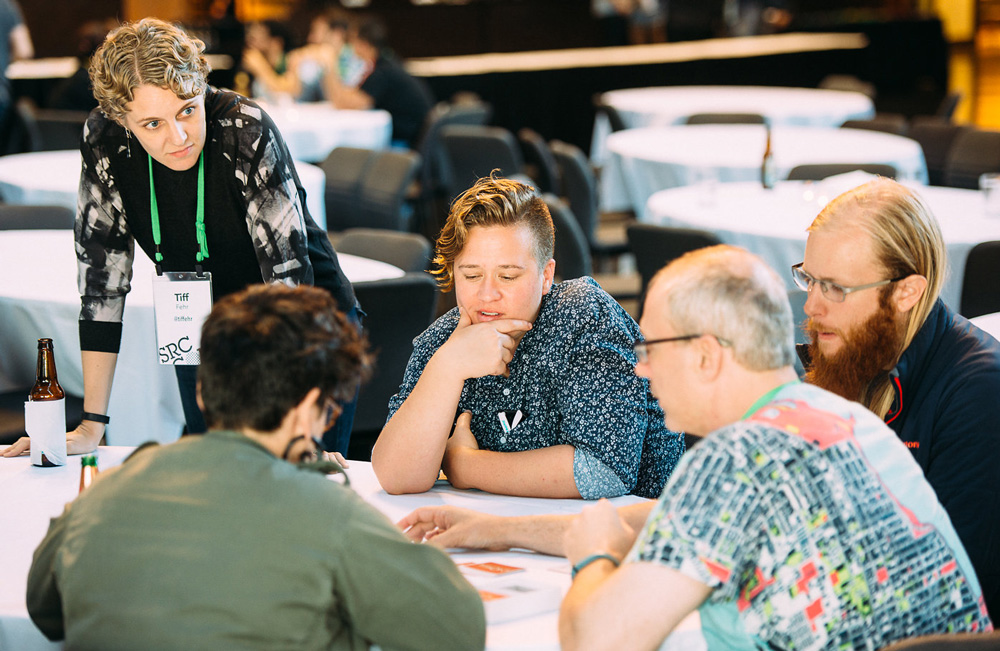 This July, OpenNews' flagship event, SRCCON, returns for its third year. SRCCON is a hands-on conference focused on the challenges news technology and data teams encounter every day, and we work to make it an inclusive and welcoming event.
We keep SRCCON intentionally small, and this year's tickets have already been allocated, but we're working on a bunch of options for remote participation and documentation to make SRCCON's benefits available to all. The SRCCON spirit will also continue on with the Mozilla Festival in London in October.
About OpenNews
We believe a community of peers working, learning, and solving problems together can create the tools journalism needs to thrive. Through fellowships that place developers in news organizations around the world, conferences for newsroom designers and coders, and a wide range of community and project support programs, we support collaboration across organizations. Learn more about what we do or find out how you can get involved.
From the OpenNews Blog
The latest from the OpenNews team
Read all our news in our OpenNews feed