OpenNews is a joint project of Mozilla and the Knight Foundation that supports the growing community of news developers, designers, and data reporters helping journalism thrive on the open web.
Become a Knight-Mozilla Fellow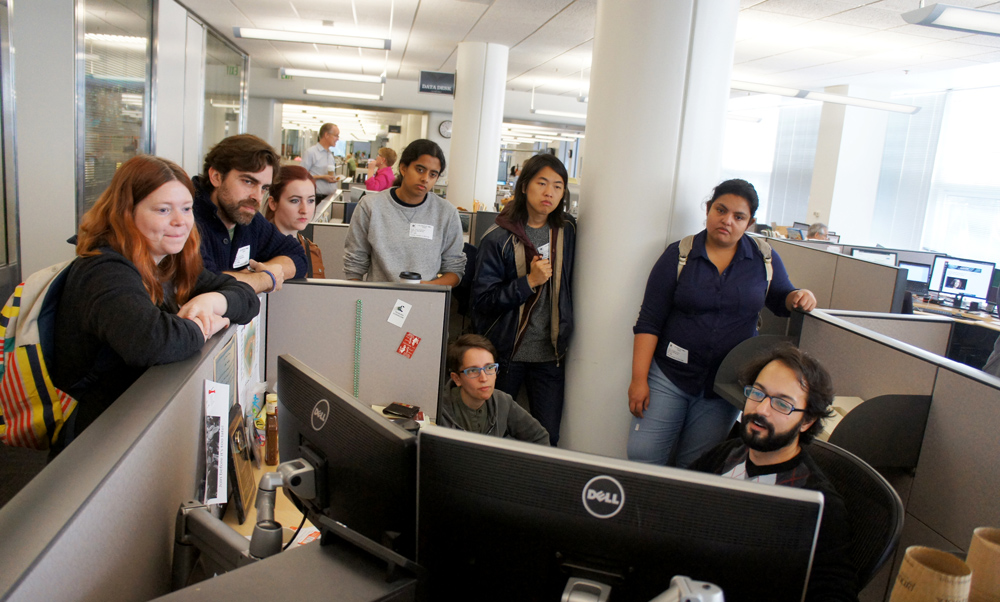 The Knight-Mozilla Fellowships bring some of the best minds on the internet into newsrooms for 10 months of open-source experimentation. Journalism code shapes much of what we see on the open web. Knight-Mozilla Fellows tackle the challenges facing news organizations by creative problem solving using code. Our search for the 2016 Fellows is now open, and the deadline for applications is August 21, 2015.
From the OpenNews Blog
About OpenNews
We believe a community of peers working, learning, and solving problems together can create the tools journalism needs to thrive. Through fellowships that place developers in news organizations around the world, conferences for newsroom designers and coders, and a wide range of community and project support programs, we support collaboration across organizations. Learn more about what we do or find out how you can get involved.
The latest from the OpenNews team
Read all our news in our OpenNews feed