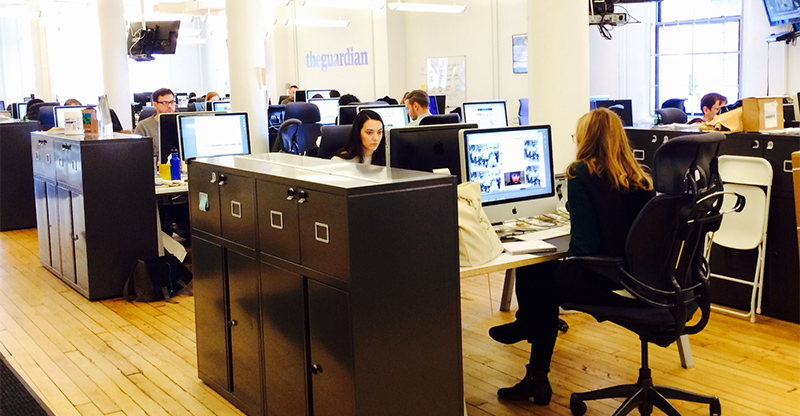 Get Involved
OpenNews was created to support, strengthen, and expand the the community around open source code in journalism. Whether you're part of an established news apps or data team, or brand new to the field, we have programs and resources to help you connect with peers and mentors, share your work, and make more fantastic projects.
Are you a newsroom looking to get more involved in the community by running a hack day, joining a code convening, or sharing your organization's work on Source? Learn how to become an OpenNews partner.
News organizations are hungry for skilled developers and data wranglers who want to do journalism development, data-wrangling, and visualization work full time—and many of the positions are open even to those with no prior newsroom experience. Find a journalism code job at Source Jobs.
From visualization libraries to data extractors and presentation templates, newsrooms are creating some of the most exciting code on the internet right now. We highlight that work on Source, our community site focused on the behind-the-scenes work of newsroom code. On Source, news developers share the code, process, and thinking underlying news applications and interactives. The resources on the site are a direct result of the generosity of the developers, designers, and newsrooms who are willing to share their work. Join them by sharing your contributions today.
Learn More about Code in Journalism
The latest from the OpenNews team
Read all our news in our OpenNews feed